In Storybrooke, the battle between Emma and Regina continues. This week, Mr. Glass gets involved. He claims to have something on the mayor. At first Emma is skeptical to trust him, but after the mayor tears down the castle park where she and Henry would meet, she gives in. Mr. Glass has information that the mayor has set aside city funds of several thousands of dollars.
Emma doesn't want to stoop low on her quest to out Regina, but after some nudging from Mr. Glass she bugs the mayor's office and learns of a rendezvous she's having to exchange payment. Driving to the location, they discover her brakes were cut and they have a small crash. But then they find Mr. Gold who informs them that he met the mayor to exchange his land for cash. But he tells them he doesn't ask questions because that's how business goes.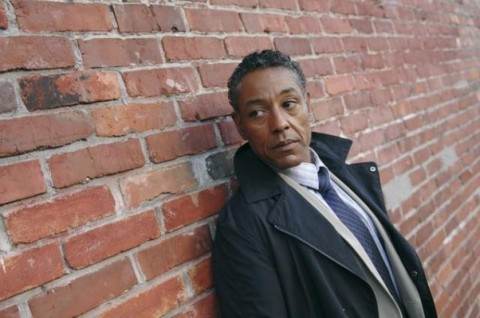 Emma and Mr. Glass break into Regina's office and find blueprints for a lavish home. Thinking they finally have enough dirt, they announce the mayor's secret plans at a town meeting. But Regina reveals that the plans were for a new playground to be built, replacing the old torn down one. Well played madam mayor, well played. So Emma and Mr. Glass look pretty silly. And Regina threatens Emma with a restraining order to stay away from Henry.
In the end, we find out that Mr. Glass has actually still been conspiring with Regina all along. He's even the one that cut the brakes. They revel in the fact that they now have Emma in their pocket and will know her every move.
A couple of tidbits from Storybrooke…David and Mary Margaret have a secret little rendezvous in the woods. It's a cute little picnic that he set up for them. Also, the stranger that arrived in Storybrooke approached Henry again discussing the book. And in the end, he's the one who took Henry's book, not Regina. I'm still thinking he has something to do with writing the book.
Meanwhile, in Fairytale Land we learn the origins of the Magic Mirror. The king, Snow's father, discovers a lamp on the shores and rubs it to reveal a genie…from Agrabah. (Could it be that this is Aladdin's genie?! Was the Magic Mirror really Aladdin's genie before he became a mirror?!) The king asks for happiness in his kingdom and then wishes for the Genie to be set free…leaving one wish remaining.
The genie joins the king in his courts as great friends and meets his daughter, Snow, and wife, Regina. Before long, the genie realizes Regina is unhappy and falls in love with her. However, the king discovers the existence of a love affair in her journal and locks her away in her chambers. Regina's father brings a box to the genie to give to Regina to help her escape. The contents are two vipers from Agrabah that she will let bite her and allow her to die. But the genie can't allow this and he uses the vipers to kill the king. (We finally learn how the king died!)
Regina tells him the guards have found the vipers and traced their origins to Agrabah, thus he is known to be the culprit and is in danger. She tells him to flee, but he realizes it was all just a set up for him to kill the king for her. She tells him she does not love him, but it is clear that he still has love for her. He uses the last wish to wish that he'll always be by her side…and thus he becomes trapped in the mirror.
I thought the writers did a phenomenal job with the Magic Mirror's backstory. I love that he was a genie from Agrabah. I feel like he HAS to be Aladdin's genie because that's just too much of a coincidence! I love how the writers are meshing all of these fairytales together and how they do it so perfectly!
The jury is still out on the stranger in town. But I really do believe he has something to do with writing the book. Maybe if he didn't pen the book himself, then he comes from an ancestry line of fairytale writers. It has potential.
Anyway, what did you think? Did you love the Magic Mirror's backstory as much as I did? Leave your thoughts and comments!
Related Stories