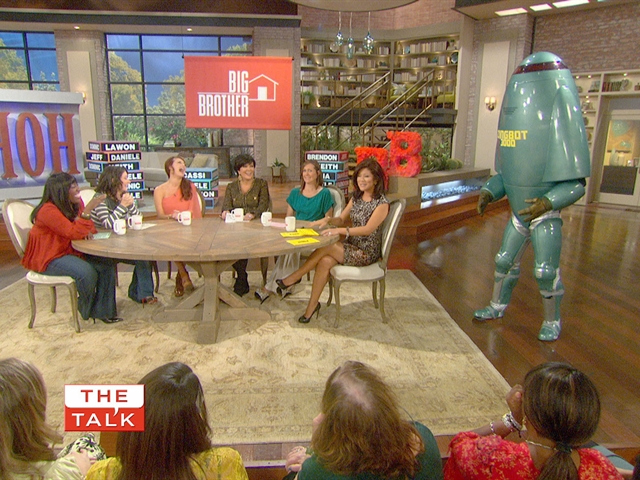 Dan Gheesling, Danielle Murphree, or Ian Terry will grace the couch of the Chenbot's afternoon chat fest "The Talk" on Thursday afternoon. The show will host a segment involving the winner of Wednesday night's highly anticipated "Big Brother" finale.
If you remember last year, BB13 winner Rachel Reilly and fiancé (now husband) Brendan Villegas appeared in a segment involving an interview and one final competition, which of course the competition queen, Rachel won. The Zingbot also made an appearance, and we can only hope to see him again!
What's in store for this season's winner? Find out Thursday at 2:00PM Eastern on the "The Talk" only on CBS.
Related Stories