It's eviction-eve in the Big Brother house once again. Anything exciting happen? Check out our recap below and don't forget our forum for everything Big Brother and more!
I think this was the l.o.n.g.e.s.t. day in the Big Brother house this season.
The houseguests have been on a lockdown since 6am, which has some of them wondering if the HOH competition will possibly be endurance. Brendon is confident that he can win a strength endurance competition against anyone in the house. However, Enzo, Lane, and Matt are also hungry for the HOH title. It could be an intense competition.
It would be funny if Kathy was the first or second one in the jury house and one poor soul would be stuck with her alone. ~ Yellowdog
Kristen may have taken a break from the campaign trail. The feeds seemed to be showing the rooms with the least amount of action, so it's not clear if Kristen tried working her magic on anyone today. However, she did spend a considerable amount of time in the horizontal position. In fact, several of the houseguests crowded into the Cabana Room this afternoon.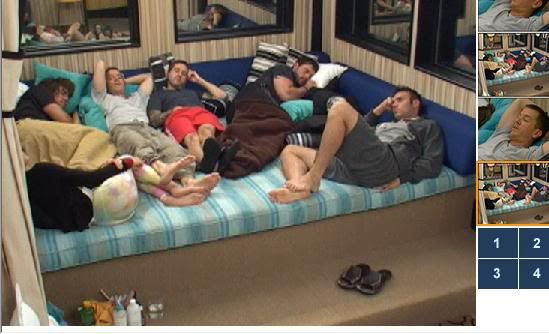 The conversation was funny because Kristen was spilling her heart out and Enzo was acting like it was, in fact, an injustice. It cracks me up when people don't realize that he's mocking them. They think he is sincere. ~ Yellowdog
Rachel and Britney took another bubblebath (with bikinis on!) with chocolate masks on and Rachel proposed the idea of a four person alliance of Rachel, Brendon, Britney, and Lane. Britney listened to her, but didn't seem excited about the idea. Rachel thinks a four person alliance could run the house. Little does she know, Meowmeow and his crew thought of that during the first week in the house.
"Nothing like the smell of your own nut musk". I think that's Walt Whitman. ~ Yellowdog
After the 2 hour bubblebath, Britney went right to Ragan and Matt and told them about Brendon's arrogance towards the HOH competition. She also told them that Rachel has been prying her for information. And Enzo ended our evening with this image that will forever be burned int our memory:
As always thanks to our updaters and screencappers! Once again, thanks to Kristin for providing today's Yakdate!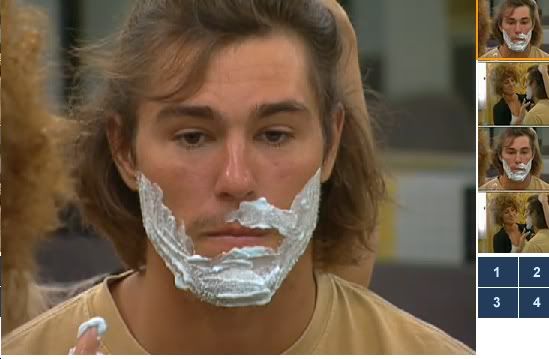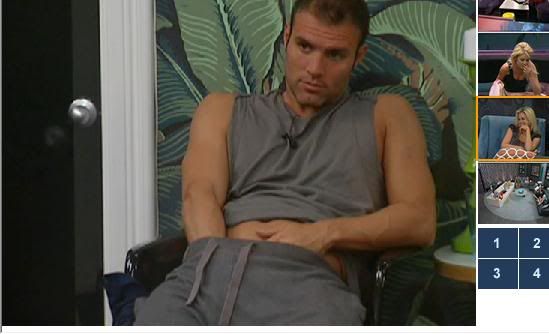 Related Stories