I LOVED the quick synopsis of this movie: girl is kidnapped and sold into a brothel; she meets a man…a man with MONEY!! Other girls in brothel are haters and give her a hard time. Okay, that was pretty quick and it's pretty much what I read to make me rent it.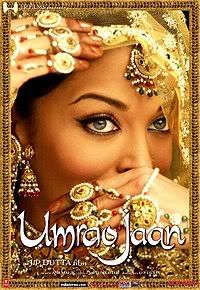 MY Synopsis: Girl is kidnapped by some criminal who was ratted out by girl's father. Criminal decided to give the father the finger by selling the girl into a brothel. (It would REALLY be giving the father the finger if he knew what the criminal did…even years later.)
The girl grows up to be a beautiful songstress. The girls aren't even giving her a hard time in the brothel; they even seem to like her. Girl meets a man…with MONEY! He falls in love with her and he visits her all the time.
The catch: Oopsie, his dad says "Hell no! I'm not supporting your little relationship with a whore! If you don't cut her off, I'm cutting YOU off of my money!" *GASP* Dumb man chooses the woman, but the brothel keeper doesn't want him coming there without the money! Business is business.
Okay. Sounds exciting…until you watch it!! I was intrigued by this story when I read about it, but you don't know which way is up when you're watching it. The actors don't even kiss!!! You don't know if she's screwing or not screwing– therefore, telling us if she's an 'experienced' courtesan- which would help the story further down the line!
The biggest NO-NO: breaking into song! (Thank goodness for 'fast forward') Okay, obviously this is Bollywood– but "HUH?" The guy would just stand there, looking doofy, while she's singing.
Oh yeah: The ending ain't happy!
Yaks:
I give this movie 2 Yaks out of 5. The 2 is for the costumes- which were absolutely gorgeous!
Related Stories