Thanks to LittleMama, our very own Movie Special Correspondent, we have a preview of what's to come. She'll be making her debut soon! Read on below to see her take and see how many Yaks she gave the movie! Don't forget to come share your thoughts here!
Hello Yakkity Yaksters! As your movie correspondent, I've decided to give you all my honest opinion of some movies that are on DVD. Maybe I haven't seen them in the theater, maybe I have.
Transformers: Revenge of the Fallen
One word: sucked.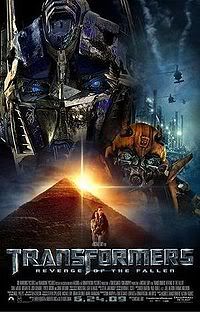 Can it be that simple? Yes, it can.
I LOVE Transformers. Been stealing them and breaking them since I was a cute little girl. I was uber-excited for the first movie and I was very impressed with the first one.
However, Revenge of the Fallen was nothing more than a "Megan Fox is hot" show! We are all aware that the girl is pretty hot, but really?
Quick Synopsis:
The Autobots are working with the humans to 'hunt' down Decepticons hiding around the world. Before one 'dies,' he gives a warning about the Fallenmaking a comeback. (I don't know about you all, but I thought the 'Fallen' were just a bunch of angry Decepticons who were pissed that they didn't get the AllSpark in the first movie. I didn't know it was a lone Decepticon.)
Sam starts to see 'ancient' images after touching a shard of the AllSpark from the first movie. But he wants a normal life and heads off to college. Except when he starts freaking out in class.
I like the action in the movie, but it seemed a little overwhelming at times. You wanted to know what was really driving the film and I thought it was more humorous than anything. Basically, it made me laugh quite a lot.
Bottom Line: The story was too complicated and, at times, cheesy. It was very hard to invest in the characters; you should've cried during a certain scene- but I couldn't feel it. I was too busy texting a friend, saying "Why am I still watching this???"
Yaks:
I give this movie 2.5 Yaks out of 5. Only because the Transformers were awesome to look at, the humor and the view of Egypt! Wait until it comes on regular TV!
Related Stories